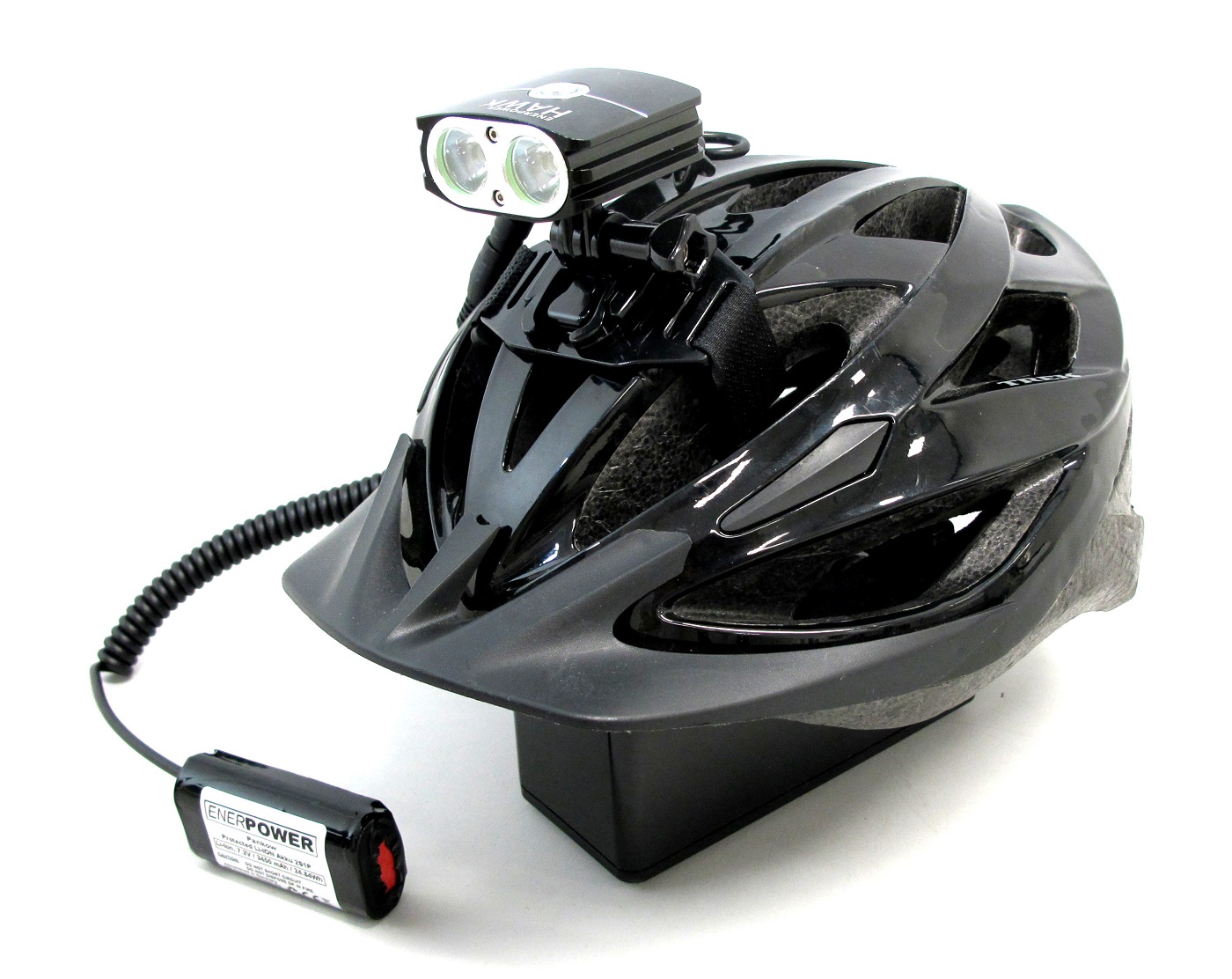 High Quality Bike Lights Batteries - Made in Germany!
These ENERpower generic Li-ion batteries for branded flashlights such as Lupine©, My Tiny Sun© and Sigma© are equipped with a Molex-1625 plug and assembled in various variations.
The batteries have a nominal voltage of 7.2V – 7.4V (2S) and are assembled with branded battery cells (Samsung SDI, Panasonic [Sanyo], LG Chem).
In each format (2S1P, 2S2P, 2S3P and 2S4P), we offer two variations with different capacities.
We also assemble the batteries with different settings, as follows:
ENERpower Basic: with PVC shrink
ENERpower Plus: with rubber cover & PVC shrink
ENERpower Pro: with LED-Display
General Technical Data
Li-Ion Battery Cells

NCR18650GA | Samsung SDI INR18650-35E | NCR20700B
Nominal Voltage


7.2V – 7.4V

Applied Configurations

2S1P / 2S2P / 2S3P / 2S4P

Charge Voltage

8,4V
Continuous Discharge Current


8A ( 55 Watt)

Safety

Temperature Control: Charge: 0-40°C | Discharge: 0-65°C
Protection against overcharge, deep discharge, over-discharge